CheerGirl1576 (a.k.a. Kizzie the Cat) is a new addition to the series. She plays Fred's girlfriend in the series. She is a new main character ever since she was introduced in episode 5 ("Court of Love").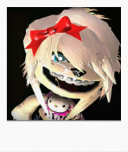 Info on Kizzie
Edit
Color: Beige
Age: 12
Occupation: none
Best Friend: Captain Tangle
Home: America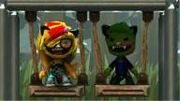 Gender: Female
Kizzie appeared in "A CatBrothers Carol" When Jack was in the Christmas future and then he died by chocking on a candy cane. Even though it was before she made her appearence

in the series.
She is related to Captain Tangle (sisters) in real life.
Appearences
Edit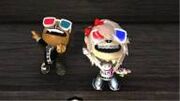 The CatBrothers Series: "Court of Love"
The CatBrothers Series: "Captains and Captains"
The CatBrothers Subscribe Option
A CatBrothers Carol (Cameo)